About center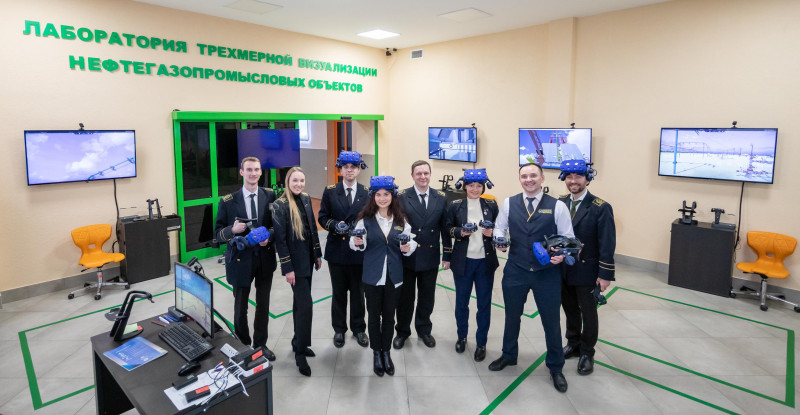 The speed of scientific and technological progress and the disappearance of certain activities associated with the penetration of automation into all areas of production and management processes are factors of possible growth for enterprises of the future. Digital integration, which integrates scientific directions, people, processes, users and data, will create the conditions for scientific and technological advances and breakthroughs, enabling scientific and economic shifts in related industries and, above all, in the global mineral market. In this regard, in 2018, for the purpose of training, research and development in the field of digital technologies for the enterprises of mineral and fuel and energy complexes, the " Educational Research Center for Digital Technologies" was established at the Mining University.
The Digital Technology Centre is a supportive research and education cluster for the integration of end-to-end digital technologies and solutions. Its employees are engaged in the implementation and research of the most relevant and promising technologies and concepts of today. These include digital twins, big data, augmented reality, robotics and numerical modelling.
The projects implemented on the basis of our hardware and software complex enable economic growth through digital transformation in the management of subsoil and energy facilities.
The main computing node of the Centre is a FORSITE 2U RS2-2049-24HS server with the following features: 112 CPU cores, a terabyte of RAM, 10000 CUDA graphic cores. The cluster enables calculations of any complexity using software from leading software companies: Ansys, Rocky DEM, Flownex SE, Dassault Systemes, AVEVA Group.
The structure of the Centre includes classrooms and laboratories created in cooperation with such companies as Novatek, Caterpillar and Schneider Electric. Thanks to these collaborations, university students and partners have the opportunity to use 3D and VR technologies to learn and improve their competences in increasing the efficiency of power consumption at enterprises, managing offshore oil and gas production, and managing mining processes and machinery.
The objectives of the centre: